Regency Parc is a high-end development comprising 237 units by semi-detached home and bungalows tastefully designed to cater for the needs of consumers and its developed by Next Fortune Sdn Bhd, a subsidiary of RGP Corporation (M) Sdn Bhd.
RGP Corporation (M) Sdn Bhd core business is in product packaging and has 17 years of market presence both domestically and internationally.
Regency Parc through Next Fortune Sdn Bhd represents a lateral diversification of RGP Corporation (M) Sdn Bhd core business and the entry into property development is expected to contribute significantly to the group's performance.
Next Fortune Sdn Bhd supported by a team of dedicated professionals who have collectively completed billion's worth of projects, is committed to building high quality homes integrated with a comprehensive customer care service.
Our mission is to deliver the highest standard in term of product quality, profession, work ethics and customer care program.
Regency Parc, a home where true wealth lies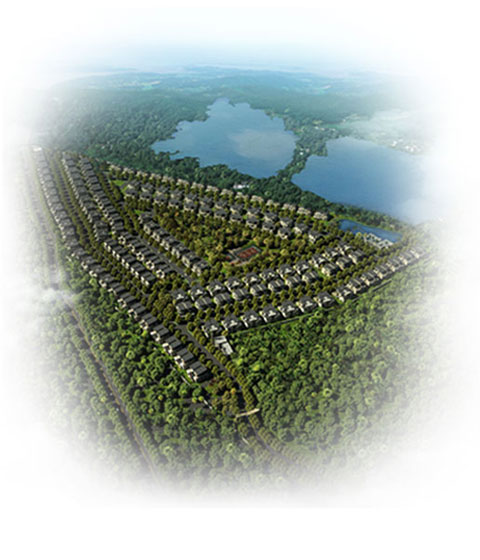 True wealth lies, first of all, in land. Going by these words of wisdom, you will discover that the intrinsic value of the homes at Regency Parc is found not just in its impressive designs and quality furnishings, but also for its harmony with natural elements.
A luxurious sanctuary for those who appreciate the finer things in life, Regency Parc ensure it delivers a sense of luxury, with this prestigious high-end project consist only of exclusive low-density residential development to be developed on 38-acre of prime in Rawang.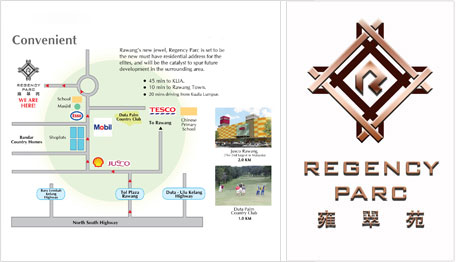 Regency Parc will have a total of 237 units of houses comprising 198 units of 2 ½-storey high-end Semi D and 39 units of 2 ¼-storey Bungalow Villas overlooking two majestic natural lakes.
Rawang's new jewel, Regency Parc is set to be the new must have residential address for the elites, and will be the catalyst to spur future development in the surrounding area.